Part 1: Crust
Ingredients
210g Plain Flour
40g Terra Rossa Cocoa Powder
200g Butter
52ml Whole Milk
9g Egg Yolks (approx. 1/2 egg yolk)
14g Sugar (caster)
7g Salt
½ Vanilla Bean
Additional flavours such as coffee, tonka and cardamom can be easily added to this recipe.
Method
In a mixing bowl, add the flour and butter. With a paddle attachment mix until crumb-like texture.
Once texture is achieved, add the rest of the ingredients. Mix until all ingredients are combined (do not over mix).
Transfer dough to a sheet tray or bowl and let rest in refrigerator for a minimum of 2 hours.
Prepare moulds. Side needs to be greased or buttered and the base lined with either a baking paper or a silpat, greased or buttered and sprinkled evenly with sugar (lightly).
Once dough has rested, roll out to about 2mm thick.
Shape dough into mould evenly covering both the sides and the base. With a docker or a fork make holes in the dough to prevent it from rising too much.
At this point dough can be frozen or pre-baked right away.
Bake at 165ºC for about 15-20 minutes. Check for readiness by looking for a light brown colouring over the base of the dough.
Once baked, set aside on a rack to cool (do not remove from mould). Once dough is cooled it is ready to be filled with the flan base (see below for flan recipe).
Part 2: Flan
Ingredients
510ml Whole Milk

254ml Single Cream

1 Vanilla Bean (seeded)

120g Egg yolks (approx. 6 egg yolks)

50g Crimson Red Cocoa Powder

15g Maizena (custard powder can also work)

154g Sugar (caster)

2.5g Salt

25g Butter

226ml Single Cream
(Tip: if multiplying this recipe, make sure that second quantity of cream always adds up to 20% of the total mass)
Method
In a saucepan add the milk, cream and vanilla bean. Bring to a simmer.
In a medium bowl add egg yolks, cocoa powder, maizena and sugar. Mix together until a smooth paste is formed.
Once milk/cream mixture has start to simmer, temper milk mixture into bowl with egg yolks mixture (stream the milk slowly into the bowl whilst mixing at the same time).
Once mixtures have been thoroughly combined, transfer combined mixture back to the saucepan and return to heat.
Cook to about 85ºC , mixing with a spatula constantly to prevent from burning the pastry cream.
Once at the correct temperature, add butter and salt. Mix until combined.
Once all ingredients have been combined, transfer pastry cream to a heat-proof bowl and allow to cool down for approx. 15 minutes.
Once cooled down, add 2nd quantity of cream (20% of total mass) and mix into pastry cream until combined.
Pour flan base into pre-baked dough (in mould) and bake at 180ºC for two 20 minutes intervals (40 minutes in total). Turn the sheet tray after each interval to allow even baking.
Once baked, remove from oven and let cool down completely in frame (do not try to unmould prior to cooling, it will tear the custard).
Once cooled and unmoulded, place flan in refrigerator or freezer. (recommended freezer) for a minimum of 1 hour.
Once set remove from freezer and cut to desired size and shape.
Serve at room temperature for best flavour.
Do you Know Cocoa?
The deZaan cocoa handbook developed exclusively for chefs and artisans is out now!
Excel your cocoa knowledge and be inspired with our distinguished book, meticulously developed by expert chefs and combining 110 years of cocoa knowledge.
Providing an abundance of cocoa knowledge and guidance, our just launched Know Cocoa book is going to be a firm favorite on your shelves and screens for 2023 and beyond. It's the guide you've been waiting for. Excel your cocoa knowledge with deZaan and be excited!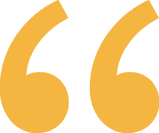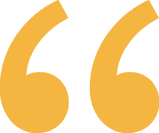 deZaan is putting cocoa powder at the forefront of the table. With this range chefs can understand the ingredients at a more intimate level, which offers better control when creating new flavors, colors, and textures.
Talia Profet European Chef Lead, deZaan
In our chef-led book, you will be given the scoop on:
Revelatory cocoa cooking tips from our expert chefs and chef partners
The six elements of cocoa powder and why they matter
The difference pH and fat content can make for precision in your recipes
The story of cocoa powder from bean to shelf
How to convert recipes from chocolate to cocoa powder
Original flavor pairings
27 foundational and inspirational recipes including technical deep dives
A plethora of technical cocoa knowledge and know-how