Part 1: Red Velvet Ganache
Ingredients
150g White Chocolate
50g Softened Cream Cheese
90g Heavy (Double) Cream
23g Crimson Red Cocoa Powder
5g Vanilla Paste/Extract
15g Inverted Sugar
Pinch Salt
Red Gel Color
Method
Semi melt the chocolate in the microwave.
In a small pot bring the heavy cream, cocoa powder and inverted sugar to a simmer.
Pour the hot mix over the chocolate and cream cheese in 3 parts, mixing always with the help of a rubber spatula, fast and pressing down.
Once it's well incorporated, pour it into a deep container, and emulsify with a hand blender for at least 1 minute. Add vanilla extract, salt and a drop of red food color.
Let set for at least 5 hours.
Tip: Use your favorite macaron recipe to make red velvet macarons. Simply substitute 15 grams of the confectioner's sugar with Crimson Red cocoa powder for every 150 grams of confectioner's sugar that you use in your recipe and also add a few drops of red food coloring.
Part 2: Red Velvet French Macarons
Ingredients
120g Egg Whites
130g Granulated Sugar
150g Almond Flour
130g Confectioner's sugar
15g Crmison Red Cocoa Powder
Red Gel Color
Method
Preheat oven to 275F.
Line 2 baking sheet trays with nonstick silicon mats and set aside.
In a food processor, process the almond flour, cocoa powder and confectioner's sugar together. Then sift them and set them aside.
In a stand mixer fitted with a whisk attachment, whip egg whites on medium speed until foamy. Add sugar in 3 parts, and whip until a medium pick meringue, add a few drops of red food color.
With a large rubber spatula, fold in half of the confectioner's sugar mixture. Fold in remaining mixture and fold until smooth and glossy.
Using a piping bag with a round nozzle pipe batter into silicon mats, and tap to release air.
Rest for 30 minutes at room temperature to dry shells before baking.
Bake for 10-12 minutes at 275F. Let cool, remove from the mats and fill with ganache.
Do you Know Cocoa?
The deZaan cocoa handbook developed exclusively for chefs and artisans is out now!
Excel your cocoa knowledge and be inspired with our distinguished book, meticulously developed by expert chefs and combining 110 years of cocoa knowledge.
Providing an abundance of cocoa knowledge and guidance, our just launched Know Cocoa book is going to be a firm favorite on your shelves and screens for 2023 and beyond. It's the guide you've been waiting for. Excel your cocoa knowledge with deZaan and be excited!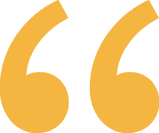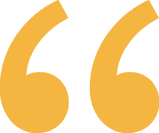 deZaan is putting cocoa powder at the forefront of the table. With this range chefs can understand the ingredients at a more intimate level, which offers better control when creating new flavors, colors, and textures.
Talia Profet European Chef Lead, deZaan
In our chef-led book, you will be given the scoop on:
Revelatory cocoa cooking tips from our expert chefs and chef partners
The six elements of cocoa powder and why they matter
The difference pH and fat content can make for precision in your recipes
The story of cocoa powder from bean to shelf
How to convert recipes from chocolate to cocoa powder
Original flavor pairings
27 foundational and inspirational recipes including technical deep dives
A plethora of technical cocoa knowledge and know-how